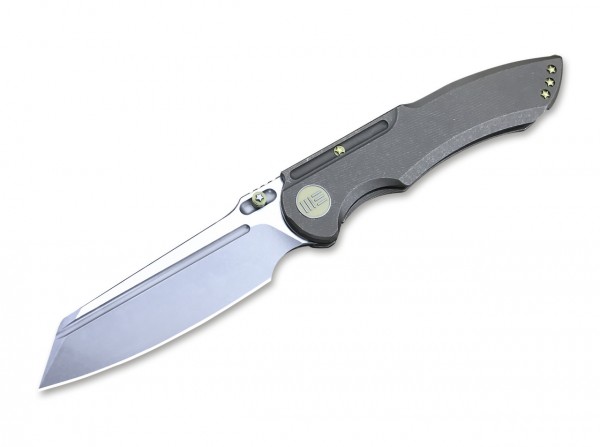 298,00 € *
*All prices include VAT, shipping costs will be charged separately.
Type:

Pocket Knife

Overall Length:

22,20 cm

Blade Length:

9,70 cm

Blade Thickness:

4,00 mm

Weight:

143,00 g

Blade Material: M390
Handle Material: Titanium
Opener: Thumb Stud
Opening:

Manual

Lock Type: Framelock
Made in:

Asia

Color:

Bronze

Item Number:

01WE161
Extravagantly styled titanium framelock with a versatile ergonomic design. Bronze anodized handle, clip , spacer, thumb stud and titanium screws. Two-tone blade made from powder-metallurgical M390 with ball...
read more
Reviews for "620J"
Write a review
Reviews will be activated after a verification.
WE Knife
WE Knife is another example of a Chinese manufacturer with a great deal of experience in the premium knives segment, with much love to the detail and an uncompromising quality requirement. From design to production, the entire process is carried out from a single source, and the high-tech and CNC-supported production enables production with absolutely minimal tolerances and highest precision. Thus, the folding knives, which are mainly constructed as titanium framelocks, are generally equipped with powder metallurgical premium steels and ball-bearing blades are nearly standard. The affectionately implemented details and the very own form language give the manufacturer, who has been active since the year 2000, a solid standing at the knife market.
WE Knife is another example of a Chinese manufacturer with a great deal of experience in the premium knives segment, with much love to the detail and an uncompromising quality requirement. From... more
Show products