21,95 € *
*All prices include VAT, shipping costs will be charged separately.
Type: Battery
Made in:

Asia

Item Number:

09JB935
Accumulation battery of type 18650. Nominal capacity 3500 mAh.
read more
Accumulation
battery
of type 18650. Nominal capacity 3500 mAh.
Reviews for "Battery 18650 3500 mAH"
Write a review
Reviews will be activated after a verification.
Nitecore
Nitecore was founded in 2004 and is now one of the world's leading specialists in the manufacture of LED flashlights and related accessories. The high-quality lamps convince with high performance, low weight and minimal manufacturing tolerances. They are often waterproof and can usually be operated with rechargeable batteries or charged directly via USB. The reliable LED torches with high lumen are suitable for passionate outdoor enthusiasts like campers, hikers and mountaineers as well as for armed forces and hunters.
Nitecore was founded in 2004 and is now one of the world's leading specialists in the manufacture of LED flashlights and related accessories. The... more
Show products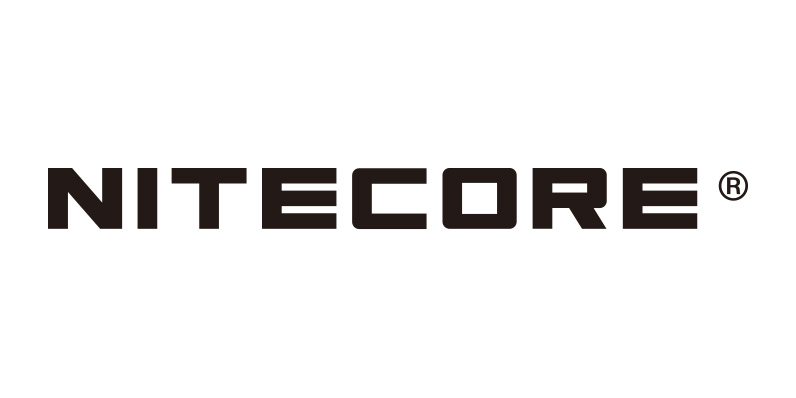 Funktionale Cookies sind für die Funktionalität des Webshops unbedingt erforderlich. Diese Cookies ordnen Ihrem Browser eine eindeutige zufällige ID zu damit Ihr ungehindertes Einkaufserlebnis über mehrere Seitenaufrufe hinweg gewährleistet werden kann.
Session:
Das Session Cookie speichert Ihre Einkaufsdaten über mehrere Seitenaufrufe hinweg und ist somit unerlässlich für Ihr persönliches Einkaufserlebnis.
Merkzettel:
Das Cookie ermöglicht es einen Merkzettel sitzungsübergreifend dem Benutzer zur Verfügung zu stellen. Damit bleibt der Merkzettel auch über mehrere Browsersitzungen hinweg bestehen.
Gerätezuordnung:
Die Gerätezuordnung hilft dem Shop dabei für die aktuell aktive Displaygröße die bestmögliche Darstellung zu gewährleisten.
CSRF-Token:
Das CSRF-Token Cookie trägt zu Ihrer Sicherheit bei. Es verstärkt die Absicherung bei Formularen gegen unerwünschte Hackangriffe.
Login Token:
Der Login Token dient zur sitzungsübergreifenden Erkennung von Benutzern. Das Cookie enthält keine persönlichen Daten, ermöglicht jedoch eine Personalisierung über mehrere Browsersitzungen hinweg.
Cache Ausnahme:
Das Cache Ausnahme Cookie ermöglicht es Benutzern individuelle Inhalte unabhängig vom Cachespeicher auszulesen.
Cookies Aktiv Prüfung:
Das Cookie wird von der Webseite genutzt um herauszufinden, ob Cookies vom Browser des Seitennutzers zugelassen werden.
Cookie Einstellungen:
Das Cookie wird verwendet um die Cookie Einstellungen des Seitenbenutzers über mehrere Browsersitzungen zu speichern.
Herkunftsinformationen:
Das Cookie speichert die Herkunftsseite und die zuerst besuchte Seite des Benutzers für eine weitere Verwendung.
Aktivierte Cookies:
Speichert welche Cookies bereits vom Benutzer zum ersten Mal akzeptiert wurden.
Marketing Cookies dienen dazu Werbeanzeigen auf der Webseite zielgerichtet und individuell über mehrere Seitenaufrufe und Browsersitzungen zu schalten.
Google AdSense:
Das Cookie wird von Google AdSense für Förderung der Werbungseffizienz auf der Webseite verwendet.
Tracking Cookies helfen dem Shopbetreiber Informationen über das Verhalten von Nutzern auf ihrer Webseite zu sammeln und auszuwerten.
Google Analytics:
Google Analytics wird zur der Datenverkehranalyse der Webseite eingesetzt. Dabei können Statistiken über Webseitenaktivitäten erstellt und ausgelesen werden.
Bing Ads:
Das Bing Ads Tracking Cookie wird verwendet um Informationen über die Aktivität von Besuchern auf der Website zu erstellen und für Werbeanzeigen zu nutzen.
Diese Cookies werden genutzt zur Erhebung und Verarbeitung von Informationen über die Verwendung der Webseite von Nutzern, um anschließend Werbung und/oder Inhalte in anderen Zusammenhängen, in weiterer Folge zu personalisieren.
Criteo Retargeting:
Das Cookie dient dazu personalisierte Anzeigen auf dritten Webseiten auf Basis angesehener Seiten und Produkte zu ermöglichen.
Service Cookies werden genutzt um dem Nutzer zusätzliche Angebote (z.B. Live Chats) auf der Webseite zur Verfügung zu stellen. Informationen, die über diese Service Cookies gewonnen werden, können möglicherweise auch zur Seitenanalyse weiterverarbeitet werden.
Userlike:
Userlike stellt einen Live Chat für Seitenbenutzer zur Verfügung. Über das Cookie wird die Funktion der Anwendung über mehrere Seitenaufrufe hinweg sicher gestellt.
This website uses cookies to ensure you get the best experience on our website.
More information