99,95 € *
146,95 €
| You save 32%
*All prices include VAT, shipping costs will be charged separately.
Type:

Axe / Tomahawk

Overall Length:

23 cm

Blade Length:

5,5 cm

Blade Thickness:

6,2 mm

Weight:

576 g

Designer: DJ Urbanovsky
Blade Material: SK-5
Handle Material: G10
Lock Type:

Fixed

Made in:

Taiwan

Color:

Green

Blade Color:

Black

Sheath Material:

Kydex

Item Number:

09BO114
The Boker Plus Chicken Hawk by DJ Urbanovsky is equipped with the non- stainless SK-5 carbon steel for even more power. It has already proven itself in a number of our Tomahawks and gives the Chicken Hawk even more...
read more
The Boker Plus Chicken Hawk by
DJ Urbanovsky
is equipped with the non-
stainless
SK-5
carbon
steel
for even more power. It has already proven itself in a number of our Tomahawks and gives the Chicken Hawk even more potential. The black powder coating increases protection against corrosion. The Chicken Hawk stands out due to its extreme compactness. Its total length of 23 cm makes it a lot more versatile in terms of transportation and carrying possibilities than a classic-size Hawk. The included Kydex scabbard can be attached to a belt or straps, as well as worn on the side. The ergonomic handle not only permits classic hacking, but also provides close gripping for finer work, be it for whittling, scraping, or cutting. For maximum effectiveness, the axe's handle is also sharpened from the top all the way down to the mandrel.
Reviews for "Chicken Hawk SK-5"
Write a review
Reviews will be activated after a verification.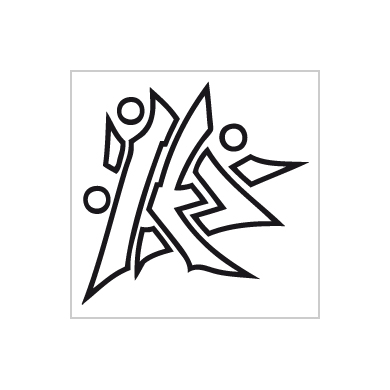 DJ Urbanovsky
Since 2004 DJ Urbanovsky is producing Pocketknives, Fixed Blade Knives, Tomahawks and Swords. The name of his company, American Kami, goes back to Nepalese Knife Makers, who have been producing the so-called Kukris for generations with the simplest means. Simple and effective knives, DJ Urbanosky is totally convinced from this concept. Just as the original Kukris his design should be used for work, or as he says: "I don't build safe queens, I build users. I want you to go out and cut stuff!".
mehr anzeigen
weniger anzeigen
Produkte anzeigen
Böker Plus
In close cooperation with renowned international designers we develop and test modern utility knives and gentleman pocket knives with a stylish appearance as well as functional tactical knives for the professional user. Boker Plus knives are innovative in terms of function and design, as well as guaranteed for everyday use. Conception, design and construction are carried out in Solingen, and production takes place in Europe, the USA and Asia.
In close cooperation with renowned international designers we develop and test modern utility knives and gentleman pocket knives with a stylish appearance as well as functional tactical knives... more
Show products