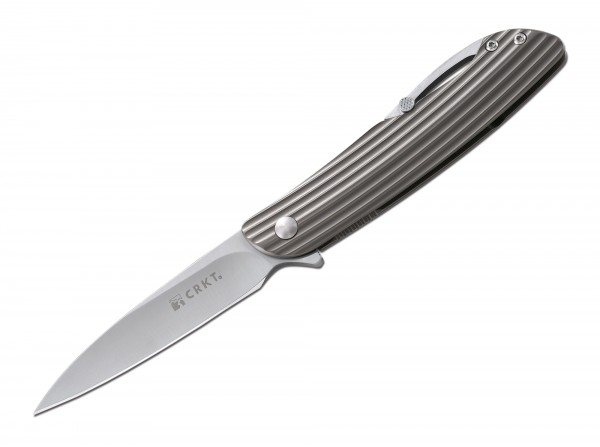 77,93 € *
*All prices include VAT, shipping costs will be charged separately.
Type:

Pocket Knife

Overall Length:

19,10000000

Blade Length:

8,1 cm

Blade Thickness:

3,1 mm

Weight:

112 g

Designer:

Ken Onion

Blade Material: 12C27
Handle Material: Stainless Steel
Lock Type: Framelock
Made in:

Taiwan

Color:

Gray

Blade Color:

Uncoated

Item Number:

01CR241XXP
CRKT
Columbia River Knife and Tool was founded in 1994 in Oregon and cooperated early with well-known knife makers from all around the world. Innovation and technological development are the most important aspects for CRKT. A large number of patents have already been submitted, such as frame locks, new opening assistants and a new blade grind. Today CRKT is to one of the most famous and important knife brands in the world.
Columbia River Knife and Tool was founded in 1994 in Oregon and cooperated early with well-known knife makers from all around the world. Innovation and technological development are the most... more
Show products