19,95 € *
*All prices include VAT, shipping costs will be charged separately.
Type:

Display

Made in:

Asia

Color:

Clear

Material:

Acryl

Item Number:

099911
Free Ballistol Universal Oil
*1
Ballistol Universal Oil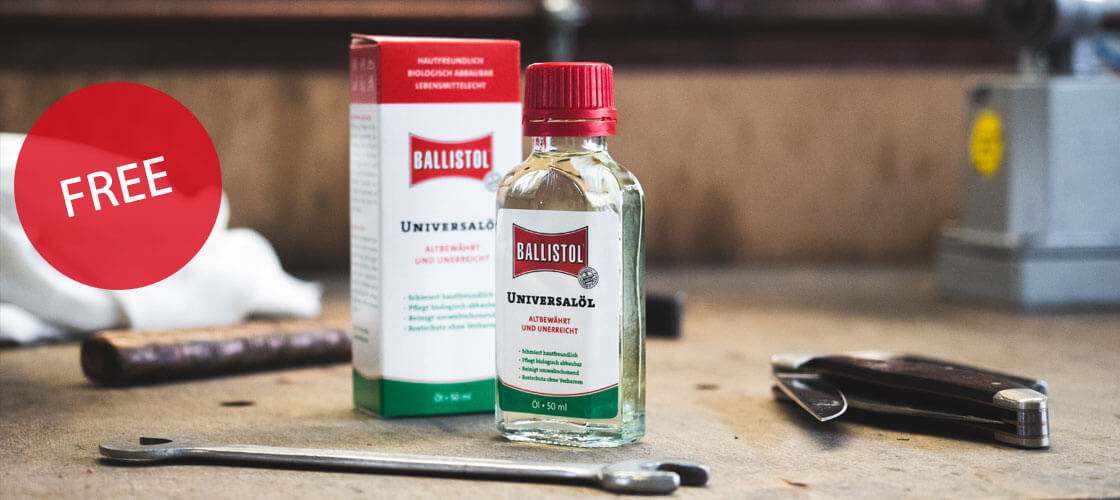 From an available order value of 50,- €* you will receive a Ballistol Universal Oil worth 5,95 € free of charge with your order! Please note that gift items must be selected in the shopping cart at the end of the order and are not automatically included.

*Only redeemable once per customer and only while stocks last. Not combinable with other promotions or coupons. Only valid for items available for immediate delivery. Offer ends no later than 31.10.2021
*1 Offer expires at the latest on 31/10/2021
Acrylic Knife Stand with Boker logo for up to 11 knives.
read more
Acrylic Knife Stand with Boker logo for up to 11 knives.
Reviews for "Acrylic Stand 11"
Write a review
Reviews will be activated after a verification.
Böker Manufaktur Solingen
The famous knives with the world-renowned tree-brand are manufactured in the City of Blades Solingen since 1869. Since then, no knife left our manufactory without this sign of quality. The history of Boker has been affected by eventful times. But one thing has always been the same in more than 150 years: Our passion and enthusiasm for extraordinary knives. The Boker Knife Manufactory Solingen has developed into a global innovation leader and the largest manufacturer of Sporting Knives, Tactical Knives and Collector's Knives in Europe.
The famous knives with the world-renowned tree-brand are manufactured in the City of Blades Solingen since 1869. Since then, no knife left our manufactory without this sign of quality. The... more
Show products