Böker Manufaktur Solingen
G.E.K. Classic
389,00 € *
*All prices include VAT, shipping costs will be charged separately.
Type:

Fixed Blade

Overall Length:

28,8 cm

Blade Length:

16,5 cm

Blade Thickness:

5,2 mm

Weight:

387 g

Designer: Tony Lennartz
Blade Material: N695
Lock Type:

Fixed

Made in:

Solingen

Color:

Silver

Blade Color:

Uncoated

Sheath Material:

Leather

Item Number:

120649
The original version of the Boker German Expedition Knife by Tony Lennartz is an icon among survival knives and primarily compels with it full-tang design. Because it is die-forged, the Böhler N695 blank is given extreme...
read more
The original version of the Boker German Expedition Knife by
Tony Lennartz
is an icon among survival knives and primarily compels with it full-tang design. Because it is die-forged, the Böhler
N695
blank is given extreme durability and outstanding edge-holding characteristics, while the completely seamless design guarantees outstanding handling and easy cleaning. As a result, the G.E.K. Classic represents a unique combination of durability and practicality with a minimalistic design, which provides a maximum of reliability and utility due to its elaborate forging process and subsequent precision machining. The trusted leather sheath design of the G.E.K. series was rigorously continued in this case, including the cross draw belt positioning and unrestricted ambidextrous operation. Brown leather. A true classic whose design has lost nothing of its appeal even after 25 years of service, and now getting a new start with dramatically improved utility with the use of premium materials.
Reviews for "G.E.K. Classic"
From:
Kathrin Schrenk
On:
25 Oct 2019
Was für ein schönes Messer !!!
Was für ein wunderschönes Messer. Ich habe mir dieses Messer nun gegönnt, nachdem ich wandernd und zeltend im Schwarzwald unterwegs war und dort bei nasskaltem durchgehendem Regenwetter merkte, dass mein mitgeführtes "Survival/Outdoormesser" nicht tauglich war. So, nun ist es da, ich bin völlig glücklich und freue mich auf die gemeinsame Zeit draussen Im Wald mit diesem Messer. Und ja, auch "Frau" kann sich über Messer von Böker freuen !!! Es liegt angenehm in der Hand, ist gut zu führen und alltagstauglich ausbalanciert. Zudem ist es aus einem Stück - robust, da kann nichts gross kaputt gehen. Auch praktisch dass man durch den offenen Griff noch andere Anwendungsmöglichkeiten hat. Somit kann ich es jedem der ein stabiles, tatsächlich alltagstaugliches Messer braucht, mit gutem Gewissen empfehlen.
From:
Niklas Decker
On:
8 May 2019
Lebenlanges Messer
Ich bin wirklich begeistert! Dieses Messer ist super stabil, massiv und sehr scharf! Es ist auf jeden Fall vielseitig einsetzbar und ein Klassiker im Bereich der Survivalmesser. Ich kann es nur weiterempfehlen!
From:
Ulrike Metzger
On:
16 Apr 2019
Das tollste Geschenk der Welt!
Ich habe das Messer als Geburtstagsgeschenk für meinen Mann gekauft, da er schon immer ein robustes, stabiles und scharfes Outdoormesser haben wollte. Von seinem Geschenk ist er ganz begeistert und wird sich nun auch die anderen Messer aus der Serie wünschen.
Write a review
Reviews will be activated after a verification.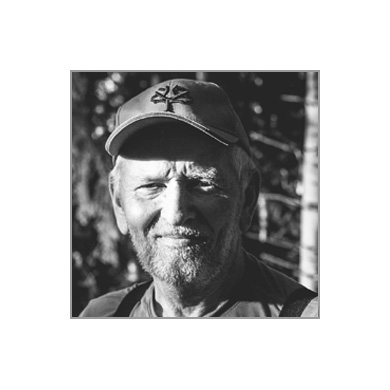 Tony Lennartz
Tony Lennartz has been an icon in outdoor, survival and bushcraft for decades. His wide range of experience is based on his years of professional activity as a soldier and policeman, as well as on his lifelong passion for life in the wilderness. During many longer stays in the USA and Canada a close connection with the culture of the Native Americans developed, whose techniques and methods he could learn there. The training courses of Tony Lennartz, which take place on a large area in the Eifel, have taught thousands of participants the foundations of survival in the wild for many years. Like no other, Tony Lennartz bundles the wilderness experience from decades and develops his strategies and techniques permanently. Thus his knife designs are the essence of his knowledge and a clear commitment to his philosophy of uncompromising functionality.
Read more
Hide
Produkte anzeigen
Böker Manufaktur Solingen
The famous knives with the world-renowned tree-brand are manufactured in the City of Blades Solingen since 1869. Since then, no knife left our manufactory without this sign of quality. The history of Boker has been affected by eventful times. But one thing has always been the same in more than 150 years: Our passion and enthusiasm for extraordinary knives. The Boker Knife Manufactory Solingen has developed into a global innovation leader and the largest manufacturer of Sporting Knives, Tactical Knives and Collector's Knives in Europe.
The famous knives with the world-renowned tree-brand are manufactured in the City of Blades Solingen since 1869. Since then, no knife left our manufactory without this sign of quality. The... more
Show products