300,00 € *
*All prices include VAT, shipping costs will be charged separately.
Type:

Pocket Knife

Overall Length:

20,00 cm

Blade Length:

8,50 cm

Blade Thickness:

4,00 mm

Weight:

135,00 g

Designer: Jens Anso
Blade Material: M390
Handle Material: Titanium
Opener: Flipper
Opening:

Manual

Lock Type: Linerlock
Color:

Black

Blade Color:

Black

Item Number:

01CC093
Das MKM Goccia (dt. Tropfen) stammt aus der Feder des berühmten Messerdesigners Jens Anso . Die kugelgelagerte Droppoint -Klinge im Black Stonewash Finish ist aus dem äußerst schnitthaltigen M390 gefertigt und öffnet...
read more
Das MKM Goccia (dt. Tropfen) stammt aus der Feder des berühmten Messerdesigners
Jens Anso
. Die kugelgelagerte
Droppoint
-Klinge im Black
Stonewash
Finish ist aus dem äußerst schnitthaltigen
M390
gefertigt und öffnet leichtgängig via
Flipper
. Der schwarze
Titan
Griff mit
Linerlock
Verriegelung setzt die avantgardistische Formgebung des Messers fließend fort. Mit Deep Carry
Clip
(Tip-up/r) und Fangriemenöse.
Reviews for "Goccia Titanium Black SW"
Write a review
Reviews will be activated after a verification.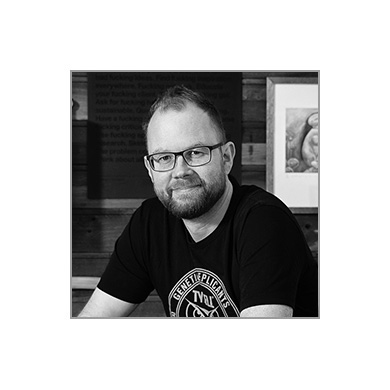 Jens Anso
Jens Anso from Denmark is a full-time Knife Maker and industrial designer since 2001 and above all known for his very own form language and practical designs. His cooperations with Boker and the Boker Plus series are still pure excitement for knife fans from all over the world. Curved handles and blades, noble material combinations and perfectly thought-out functionality characterize his designs.
mehr anzeigen
weniger anzeigen
Produkte anzeigen
MKM
Under the patronage of the Italian Cutlery Association Consorzio Coltellinai Maniago SRL, four manufacturers from Maniago have come together in an unprecedented cooperation in the knife industry to create the MKM brand. With Fox Knives, LionSteel, Mercury and Viper, four of Maniago's most renowned manufacturers have joined forces to produce modern knives of the highest quality in collaboration with custom knife makers such as Lucas Burnley and Bob Terzuola.
Under the patronage of the Italian Cutlery Association Consorzio Coltellinai Maniago SRL, four manufacturers from Maniago have come together in an unprecedented cooperation in the knife... more
Show products