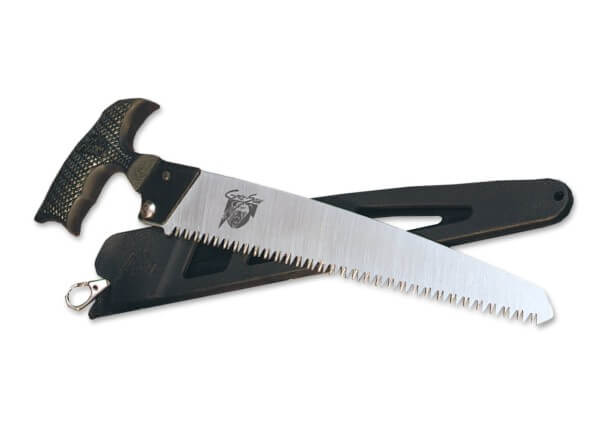 27,95 € *
*All prices include VAT, shipping costs will be charged separately.
Type:

Saw

Overall Length:

28,60 cm

Blade Length:

20,30 cm

Weight:

153,00 g

Lock Type:

Fixed

Made in:

Asia

Color:

Black

Blade Color:

Uncoated

Sheath Material:

Other Synthetics

Item Number:

09OE008
Highly-effective wood and bone saw with T-shaped handle for maximum grip safety and fatigue-free working. Shipped with zytel sheath and clip .
read more
Reviews for "Griz Saw"
Write a review
Reviews will be activated after a verification.
Outdoor Edge
Founded in 1989, Outdoor Edge is a Colorado-based specialist in hunting knives and other hunting tools. The American company offers a comprehensive range of hunting equipment suitable for all game species and all continents. Not only the hunt itself is in their focus, but also the processing after the successful hunt is their priority at home or directly in the woods. Many different saws, boning knives and skinner that can process the game perfectly. You can tell, that these tools are made from hunters for hunters. Each new product is field tested by David Bloch under a variety of circumstances before it becomes part of the product line.
Founded in 1989, Outdoor Edge is a Colorado-based specialist in hunting knives and other hunting tools. The American company offers a comprehensive range of hunting equipment suitable for all... more
Show products