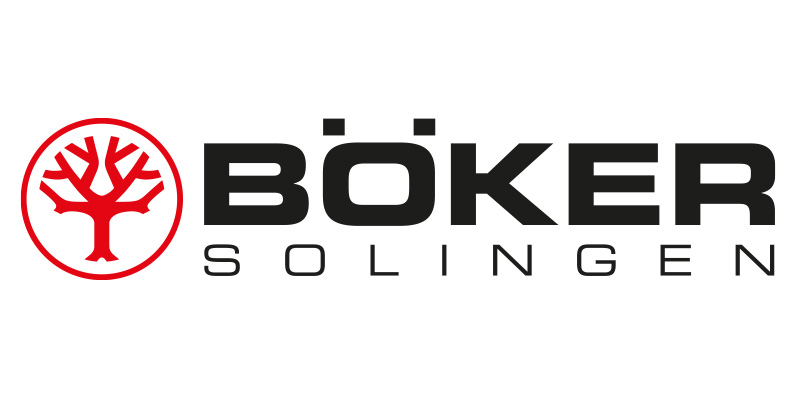 Böker Manufaktur Solingen
P08-Damascus
489,00 € *
*All prices include VAT, shipping costs will be charged separately.
Type:

Fixed Blade

Overall Length:

17,50 cm

Blade Length:

8,20 cm

Blade Thickness:

2,50 mm

Weight:

106,00 g

Blade Material: Damascus
Handle Material: Rosewood
Lock Type:

Fixed

Made in:

Solingen

Item Number:

121515DAM
Free Ballistol Universal Oil
*1
Ballistol Universal Oil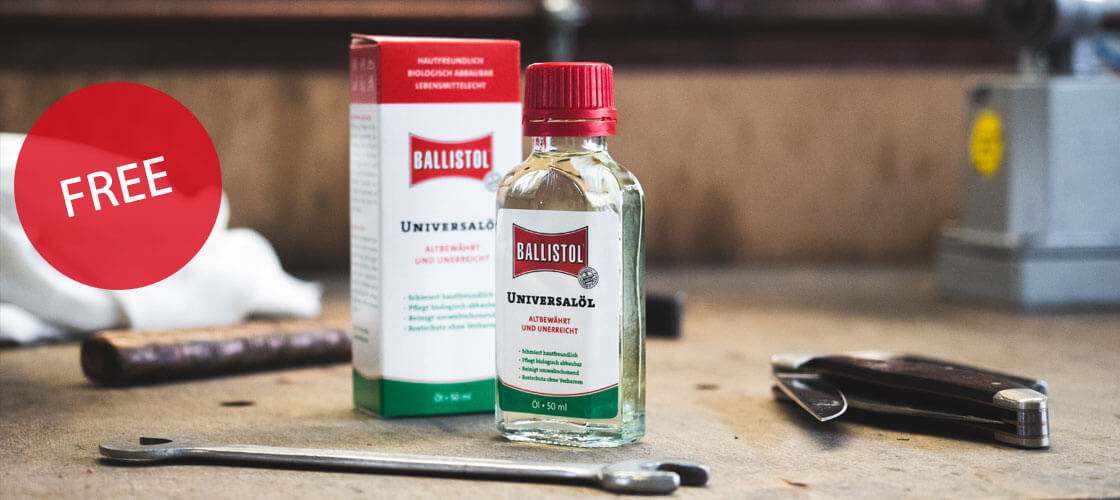 From an available order value of 50,- €* you will receive a Ballistol Universal Oil worth 5,95 € free of charge with your order! Please note that gift items must be selected in the shopping cart at the end of the order and are not automatically included.

*Only redeemable once per customer and only while stocks last. Not combinable with other promotions or coupons. Only valid for items available for immediate delivery. Offer ends no later than 31.10.2021
*1 Offer expires at the latest on 31/10/2021
The unique Boker P08- Damascus boot dagger connects the world of knives with historical military history in an inimitable way. The P08, also known as Parabellum Pistol or simply Luger, is still considered legendary today and convinces...
read more
The unique Boker P08-
Damascus
boot dagger connects the world of knives with historical military history in an inimitable way. The P08, also known as Parabellum Pistol or simply Luger, is still considered legendary today and convinces with highest precision and reliability. The knee-joint lock with short barrel return, developed by Georg Luger, made the pistol 08 incredibly compact and solid. Added to this was the calibre 9 mm Luger (9x19 NATO), also developed by Luger for the new pistol, which was one of the most powerful short firearm calibres at the time and is still the most widely used official calibre in the world today.
It was used as a standard pistol by the German armies in both world wars, but also gained world fame beyond the country's borders in a very short time. As early as 1914, the weapon was used in the armies of Bulgaria, the Netherlands, Portugal and Turkey and was considered a much sought-after prey weapon until the end of the Second World War. The production of the compact pistol required 14 kilogrammes of
steel
and its design required such a high degree of precision that completely new demands were made on the production technology. Its unmistakable, almost iconic appearance secured it a firm place in popular culture like no other pistol.
The Boker P08-Damascus not only incorporates various design elements of the unusually aesthetic official weapon, but is also equipped with a unique damascus blade made of the barrel steel of the precise pistol. The remarkable damascus is forged for us by Chad Nichols by hand in the Boomerang pattern. The handle scales of the likewise compactly built boot dagger are made of certified imported
rosewood
and are reminiscent of the classic, simple checkering of the characteristic pistol grip. The same construction of the retaining screws is used to mount these handle scales as on the P08. And the cone of the exposed barrel is also found in the angle of the handle sides.
The bolsters and end knob are made of steel and are
finished
with a dark
stonewash
finish. Supplied with a high quality black leather sheath with a sewn-in ulticlip and can be easily attached thanks to the locking spring
clip
. Thus the Boker P08-Damascus boot dagger can be pulled effortlessly while the sheath is reliably held in place by the Ulticlip. Handmade in the Boker Knife Manufactory in Solingen. With noble floating display, certificate of authenticity and individual serial number.
Reviews for "P08-Damascus"
From:
Dennis
On:
1 Jul 2021
Ein sehr schönes Messer
Es ist super verarbeitet und ein echter Hingucker, von mir ganz klar 5 Sterne
From:
Alfons
On:
19 May 2021
Ein echtes Stück deutsche Geschichte aus der allerechten deutschen Messermanufaktur.
Das bemerkt man nicht nur am großartigen Design, sondern erst recht, wenn man es in der Hand hält. Die Verarbeitung lässt keine Wünsche offen und es macht Spaß es in der Hand zu halten. Durch die toll verarbeitete Lederscheide mit Ulticlip lässt es sich auch sehr gut im Alltag Tragen.
From:
M.Werner
On:
14 May 2021
Ausführung im Griffbereich unzureichend. Fischhaut nicht geschnitten, Schrauben befestigung der Schalen dienen der Atrappe und in Funktion mangelbehaftet
erwartungshaltung nicht erfüllt- Mängelbehebung aktuell in Klärung
Write a review
Reviews will be activated after a verification.
Böker Manufaktur Solingen
The famous knives with the world-renowned tree-brand are manufactured in the City of Blades Solingen since 1869. Since then, no knife left our manufactory without this sign of quality. The history of Boker has been affected by eventful times. But one thing has always been the same in more than 150 years: Our passion and enthusiasm for extraordinary knives. The Boker Knife Manufactory Solingen has developed into a global innovation leader and the largest manufacturer of Sporting Knives, Tactical Knives and Collector's Knives in Europe.
The famous knives with the world-renowned tree-brand are manufactured in the City of Blades Solingen since 1869. Since then, no knife left our manufactory without this sign of quality. The... more
Show products