132,95 € *
*All prices include VAT, shipping costs will be charged separately.
Type:

Pocket Knife

Overall Length:

23 cm

Blade Length:

9,7 cm

Weight:

176 g

Designer: Jim Wagner
Blade Material: 440C
Handle Material: Synthetic
Opener:

No

Opening:

Manual

Lock Type: Backlock
Color:

Black

Blade Color:

Uncoated

Item Number:

01BO046
Boker Cap

With your order you can choose a free Boker Cap.
Only redeemable once per customer and only while stocks last.
Only valid for items in stock.
*1 Offer valid until 16/12/2019
Based on the Reality-Based Blade from Jim Wagner : The design of the recurve blade makes everyday cutting chores a breeze.
read more
Based on the Reality-Based Blade from
Jim Wagner
: The design of the
recurve
blade makes everyday cutting chores a breeze.
Reviews for "RBB Outdoor"
Write a review
Reviews will be activated after a verification.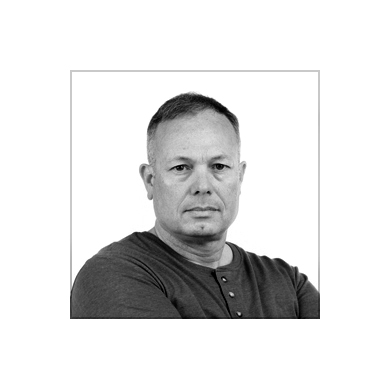 Jim Wagner
Jim Wagner aus Kalifornien hat als Beamter auf Polizeistreife, im Strafvollzug, als SWAT-Mitglied, Soldat und Personenschützer viele üble Erfahrungen mit Angriffen auf seine Person gemacht. Daraus ist sein "Reality Based Personal Protection" System entstanden, frei übersetzt "Realitätsbezogenes Trainingsprogramm zur Selbstverteidigung". Viele internationale Spezialeinheiten wenden seine Techniken an und wurden von ihm trainiert, unter anderem in den Deutschland, Israel, Brasilien, Mexiko und den USA. Seine Entwürfe sind absolut einsatztauglich, die jahrelange Erfahrung des US-Amerikaners fließt in jedes einzelne Messer mit ein.
mehr anzeigen
weniger anzeigen
Produkte anzeigen
Böker Plus
In close cooperation with renowned international designers we develop and test modern utility knives and gentleman pocket knives with a stylish appearance as well as functional tactical knives for the professional user. Boker Plus knives are are innovative in terms of function and design, as well as guaranteed for everyday use. Conception, design and construction are carried out in Solingen, and production takes place in Europe, the USA and Asia.
In close cooperation with renowned international designers we develop and test modern utility knives and gentleman pocket knives with a stylish appearance as well as functional tactical knives... more
Show products