Böker Plus
Caracal Folder 42
94,95 € *
*All prices include VAT, shipping costs will be charged separately.
Type:

Pocket Knife

Overall Length:

21,30 cm

Blade Length:

8,70 cm

Blade Thickness:

3,50 mm

Designer: Boris Manasherov
Blade Material: D2
Handle Material: G10
Opener:

No

Opening:

Manual

Lock Type: Slipjoint
Made in:

Asia

Color:

Black

Item Number:

01BO753
Free Ballistol Universal Oil
*1
Ballistol Universal Oil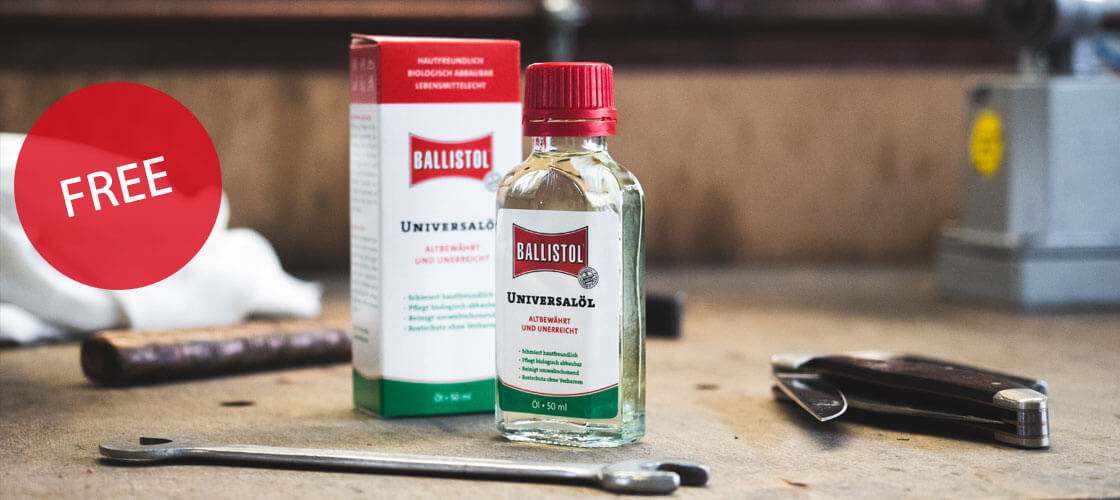 From an available order value of 50,- €* you will receive a Ballistol Universal Oil worth 5,95 € free of charge with your order! Please note that gift items must be selected in the shopping cart at the end of the order and are not automatically included.

*Only redeemable once per customer and only while stocks last. Not combinable with other promotions or coupons. Only valid for items available for immediate delivery. Offer ends no later than 31.10.2021
*1 Offer expires at the latest on 31/10/2021
The Boker Plus Caracal Folder by Boris Manasherov has been very popular since its introduction and is now available in several versions. The Caracal Folder 42 replaces the linerlock of the other versions with a slipjoint . The...
read more
The Boker Plus Caracal Folder by
Boris Manasherov
has been very popular since its introduction and is now available in several versions. The Caracal Folder 42 replaces the
linerlock
of the other versions with a
slipjoint
. The special feature is a locking pin that secures the open Caracal blade if necessary.
The pin sits in the spacer on the handle back and can be inserted into the hole on the side of the handle, fixing the blade securely. Spring-loaded balls hold the pin firmly in both positions. Otherwise, the knife has all the features of the previous Caracal: solid
steel
plates with pleasantly
contoured
G10
- scales, a
D2
blade and a reversible deep carry
clip
(tip-up/l-r) create a familiar style. With
stainless steel
handle butt and
lanyard hole
.
Reviews for "Caracal Folder 42"
From:
Harald Thoma
On:
31 Jul 2021
Habe das Caracal 42 auf Führbarkeit, Schärfe und Schnitthaltigkeit im Alltagsgebrauch getestet. geprüft. Führbarkeit 2 da zwar 42a konform, der Splint aber erst ins Loch gefummelt werden muss.Schärfe 2 da im Neuzustand nicht Rasiermesser scharf ist. Nachs
Gute Idee um Konformität zu erreichen. Bitte mehr Ideen in tollen Messern umsetzen.
Write a review
Reviews will be activated after a verification.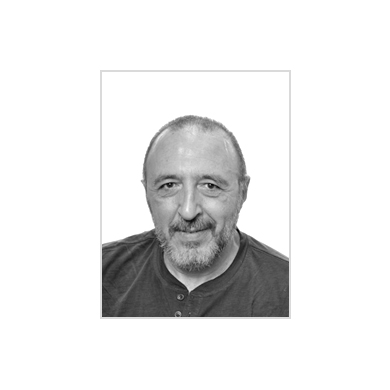 Boris Manasherov
The designs by Boris Manasherov testify to its versatile background. He is not only an engineer and trained gunsmith, but also a martial arts specialist who has been working intensively with the Israeli Krav Maga since 1973. Since 1985 as an instructor for Israeli special units, his designs unite his experiences from all these areas. His designs are always highly practical and adapted to the requirements of modern knives.
Read more
Hide
Show products
Böker Plus
In close cooperation with renowned international designers we develop and test modern utility knives and gentleman pocket knives with a stylish appearance as well as functional tactical knives for the professional user. Boker Plus knives are innovative in terms of function and design, as well as guaranteed for everyday use. Conception, design and construction are carried out in Solingen, and production takes place in Europe, the USA and Asia.
In close cooperation with renowned international designers we develop and test modern utility knives and gentleman pocket knives with a stylish appearance as well as functional tactical knives... more
Show products