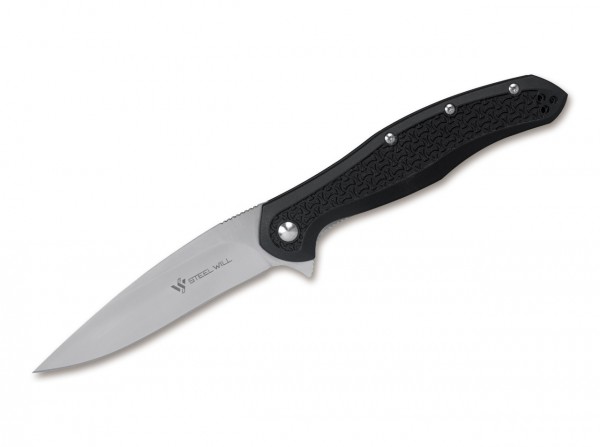 48,69 € *
*All prices include VAT, shipping costs will be charged separately.
Type:

Pocket Knife

Overall Length:

21,30000000

Blade Length:

9,1 cm

Blade Thickness:

3 mm

Weight:

82 g

Blade Material: D2
Handle Material:

FRN

Opener: Flipper
Opening:

Manual

Lock Type: Linerlock
Made in:

Asia

Color:

Black

Blade Color:

Uncoated

Item Number:

01SW163
Steel Will
The American brand Steel Will, part of the US company SMG, has caused much attention with their debut. The characteristics of their knives are robustness, die high quality materials and uncompromising suitability for use. Steel Will cooperated with different manufacturing partners, whereby a part of the knives are being produced in Maniago, Italy. The other part is being manufactured in the USA. The particular styles of the different manufacturers can be found in every knife.
The American brand Steel Will, part of the US company SMG, has caused much attention with their debut. The characteristics of their knives are robustness, die high quality materials and... more
Show products