Cookie preferences
This website uses cookies, which are necessary for the technical operation of the website and are always set. Other cookies, which increase the comfort when using this website, are used for direct advertising or to facilitate interaction with other websites and social networks, are only set with your consent.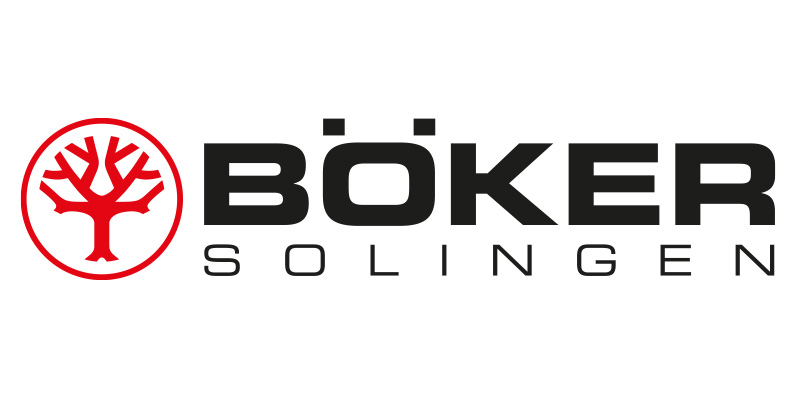 Böker Manufaktur Solingen
98k-Damascus
319,00 € *
*All prices include VAT, shipping costs will be charged separately.
Type:

Pocket Knife

Brand:

Boker

Engraving:

No

Overall Length:

19,50 cm

Blade Length:

8,40 cm

Blade Thickness:

4,00 mm

Weight:

109,00 g

Blade Material: Damascus
Handle Material:

Walnut Wood

Opener: Nail Nick
Opening:

Manual

Lock Type: Backlock
Made in:

Solingen

Item Number:

110715DAM
The epic Boker 98k- Damascus brings an important piece of German military history to life. The world-famous 98k carbine was introduced as a standard service rifle by the Wehrmacht, The German Armed Forces in 1935 and remained the most...
read more
The epic Boker 98k-
Damascus
brings an important piece of German military history to life. The world-famous 98k carbine was introduced as a standard service rifle by the Wehrmacht, The German Armed Forces in 1935 and remained the most widely used handgun by German soldiers until the end of the Second World War in 1945. The bolt action rifle was based on the Mauser System 98 breech system, which was used with the 98 rifle as the standard weapon of the German Army as early as the First World War.
As a reaction to the introduction of the first low smoke ammunition in France, the German Army Command had already commissioned the development of a new cartridge in 1887. This also included the tender for a new rifle. The Prussian Rifle Testing Commission chose the 98 rifle of the brothers Franz-Andreas and Peter-Paul Mauser, who were already known to the Commission for the excellent design and workmanship of the Model 71 from gunpowder times. The rifle locking system, known internationally mainly as the Mauser system, was officially introduced in the Prussian Army in 1898. The pioneering features were the wing safety with three safety positions, the generously dimensioned non-rotating extractor with controlled cartridge feed and the two vertically locking nipples on the head of the chambered case. Reliability, robustness and handling safety make the system to this day the most frequently built and reproduced chamber bolt repeater system in history, and it continues to be manufactured worldwide for civil purposes.
The Boker 98k-
Damascus
picks up different design elements of the 98k bayonet and is also equipped with a unique
damascus
blade made of the Mauser carbine barrel
steel
. The remarkable
damascus
with 80 layers is forged for us by Chad Nichols by hand in the Ripple pattern. The unique blade with its pronounced
ricasso
is opened by
nail nick
and reliably locked by a stable
backlock
. The handle scales made of local walnut wood take up the diagonally grooved structure of the bayonet handle scales and provide a secure grip. Under the
steel
bolster, the transverse groove for lateral cleaning of the shaft of the cleaning rod holder has also been adopted. Handmade in the Boker Knife Manufactory in Solingen. With noble floating display, certificate of authenticity and individual serial number.
Reviews for "98k-Damascus"
From:
KarstenH
On:
19 Jan 2023
Sehr schönes klassisches Messer mit einem Schuss Historie.
Schöner Damast. Klingenstand nicht ganz mittig. Aber sehr gut verarbeitet.
From:
Tobias Jung
On:
26 Sep 2022
Perfekte Verarbeitung
Ein wunderschönes Messer mit tollen Materialien. Kein Klingenspiel, absolut mittiger Klingenstand, sauber genietet und keinerlei Spaltmaße.
Sehr angenehme Federspannung und ein solider Backlock, der geschlossen wie offen kein bisschen übersteht. Auch das Innere des Klingenschachtes ist poliert.
Der besonders schöne Damast, der sich in hellgrau und dunkelgrau zeichnet und das intensiv gemaserte Walnussholz sind sehr stimmig. Der Griff fällt angenehm flach aus (doppelt so dick wie ein Mercator). Die Klinge ist für ein Taschenmesser ordentlich dick, das wird allerdings gut über den tiefen Hohlschliff ausgeglichen. (Durch die Klingendicke erkennt man aber sehr deutlich die Längsschichten des Stahls (natürlich nicht rostfrei).
Ich bin sehr zufrieden.
Der einzige Punkt negative Punkt war der Anschliff der Klinge. Die Fase hat in etwa 30-35 Grad, welches nicht wirklich Schneidfreudigkeit bedeutet Der Schliff war jedoch Recht gleichmäßig.
Weiter so!
From:
Alfred Edgar
On:
31 May 2021
Wow!!
Das Messer ist hervorragend verarbeitet. Zwischen der Feder und den Linern ist am Rücken kein Übergang erkennbar, es sieht fast aus als wären sie ein Stück Metall. Ebenso Die Griffschalen, Sie lassen keinerlei Spalt erkennen. Der Klingenstand ist absolut mittig und so sauber gleichmäßig beim aus-einklappen wie ich es bei einer Nietung nie erwartet hätte Das Messer ist vom äußeren Rustikal Aussehend wie aus den 50igern aber die Passungen der Einzelteile, wahrscheinlich im 1/100 mm Bereich ,sind aus unserer Zeit. UNGLAUBLICH für ein Messer welches Klassisch genietet ist.
Das stimmige Gesamtpaket lässt mich darüber hinwegsehen das die Klinge nicht sonderlich Scharf war.
Mit ca. 10 Zügen über ein 10.000 Abziehstein und anschließender Wetzstahl Behandlung ließ sich das beseitigen.
Fazit: Ein neu erwerbbarer "Oldtimer" auf dem Fertigungsstand der heutigen Zeit. Sehr mutig von Böker, ich hoffe das sie mit solchen Produkten Erfolg haben
From:
Ralf Bell
On:
10 Apr 2021
98k
Das Messer ist sehr gut verarbeitet, Damast Muster ist wunderschön, aber die Klinge war im Auslieferungszustand schon sehr stumpf. Über Schärfe kann man sicherlich diskutieren, aber bei einem Messer in dieser Preisklasse sollte es wenigstens Papier schneiden. Für mich war es zwar kein Problem eine Rasierschärfe anzubringen, doch es verfügt halt nicht jeder über Professionelle Schärfmedien.
Write a review
Reviews will be activated after a verification.
Help other interested parties with their purchase decision. We appreciate your honest evaluation.
Böker Manufaktur Solingen
The famous knives with the world-renowned tree-brand are manufactured in the City of Blades Solingen since 1869. Since then, no knife left our manufactory without this sign of quality. The history of Boker has been affected by eventful times. But one thing has always been the same in more than 150 years: Our passion and enthusiasm for extraordinary knives. The Boker Knife Manufactory Solingen has developed into a global innovation leader and the largest manufacturer of Sporting Knives, Tactical Knives and Collector's Knives in Europe.
The famous knives with the world-renowned tree-brand are manufactured in the City of Blades Solingen since 1869. Since then, no knife left our manufactory without this sign of quality. The... more
Show products